Staff List: Favourite Canadian tracks of 2011
Andrew Patterson's Picks
Sheer Agony – "Introducing Flash And The Pans"
A strange self-reflexive narrative that's part dream and part nightmare. A miniature jangle pop odyssey (complete with prominent shakers and sarcastic colloquialisms). In just over two minutes, Sheer Agony prove to be the exact opposite of their name: tractably delightful.
.
Audio clip: Adobe Flash Player (version 9 or above) is required to play this audio clip. Download the latest version here. You also need to have JavaScript enabled in your browser.
---
Dirty Beaches – "Lord Knows Best"
Alex Zhang Huntai does his best to take a Francois Hardy song and make it even sexier. He does not fail: all full of dirt and reverb, Huntai sounds desperate and delectably dark.
.
Audio clip: Adobe Flash Player (version 9 or above) is required to play this audio clip. Download the latest version here. You also need to have JavaScript enabled in your browser.
---
Each Other – "Freak Heat"
This is not rocket science, which Each Other can sometimes sound like. This is two-minutes of bubbly bass, shimmering guitars and lyrics that make existential ennui sound like a summer vacation.
.
Audio clip: Adobe Flash Player (version 9 or above) is required to play this audio clip. Download the latest version here. You also need to have JavaScript enabled in your browser.
---
Quaker Parents – "Teeshirt"
If you let this tiny spool unfurl, you'll find more thread than you first thought possible. Deep thoughts hung over thin guitar strings. Sweet harmonies stuck in your head; and the band plays intricately out, stitching it all together.
.
Audio clip: Adobe Flash Player (version 9 or above) is required to play this audio clip. Download the latest version here. You also need to have JavaScript enabled in your browser.
---
Sans AIDS – "Haters Hating"
Edmonton's Peter Sagar might be crazy, bored and/or dreaming, but nothing matters because he's got his baby beside him.
.
.
Audio clip: Adobe Flash Player (version 9 or above) is required to play this audio clip. Download the latest version here. You also need to have JavaScript enabled in your browser.
---
Nap Eyes – "Heavy Like It Is"
The best kept secret in Halifax finally plugs in, turns up and puts it to tape. Nigel Chapman cracks his brain open and let's it spill all over the music, which is played oh so adeptly. A heartfelt plea sung like a half-cocked Jonathan Richman who, instead of having all the answers, wants just one.
.
Audio clip: Adobe Flash Player (version 9 or above) is required to play this audio clip. Download the latest version here. You also need to have JavaScript enabled in your browser.
---
Women – "Bullfight"
A typically opaque piece from one of Canada's most sorely missed groups. As this song knots and twists, it grows subtly more beautiful before fading away into the ether. They were too young and too damn unpretty to last.
.
Audio clip: Adobe Flash Player (version 9 or above) is required to play this audio clip. Download the latest version here. You also need to have JavaScript enabled in your browser.
---
Long Long Long – "You'll Not Guess Who I Met In Minnesota"
Rarely will you hear lyrics that are, at once, so rich and confusing. Rarely will you hear a confusing eight-and-half-minute song that sounds as urgent as this one does. Presbyterians? Leonardo DiCaprio? The Bible Belt? Sounds fantastic.
.
Audio clip: Adobe Flash Player (version 9 or above) is required to play this audio clip. Download the latest version here. You also need to have JavaScript enabled in your browser.
---
The Weeknd – "House Of Balloons/Glass Table Girls"
This year The Weeknd was everywhere. Nothing was more oversexed or overplayed in 2011. Regardless of hype, the one-two punch of this track is undeniably rich with mood and musicality. The first half being a surprisingly earnest appeal for stability, while the second half is a dizzying dive into raunchy sex politics and party tricks; these are the two essential pieces that make Abel Tesfaye's music work so well.
Audio clip: Adobe Flash Player (version 9 or above) is required to play this audio clip. Download the latest version here. You also need to have JavaScript enabled in your browser.
---
Play Guitar – "Majic Child"
Montreal's sharpest pop group that actually, literally almost turned into the Talking Heads, and then exploded. On 'Majic Child' the dual guitar work is perfectly dialed, the vocals playful and full of sharp wisdom.
.
Audio clip: Adobe Flash Player (version 9 or above) is required to play this audio clip. Download the latest version here. You also need to have JavaScript enabled in your browser.
---
.


Andrew Sisk's Picks
Snailhouse – "Apple"
Crunchy strums and feedback fire steadily behind a lyrical meditation on something so complex and simple that other songwriters stop and take note. Ripe with history and metaphor, examining angles with poetic agility, Mike Feuerstack does it again by finding universal truth in this unassuming melody.
.
Audio clip: Adobe Flash Player (version 9 or above) is required to play this audio clip. Download the latest version here. You also need to have JavaScript enabled in your browser.
---
Shotgun Jimmie – "King of Kreuzberg"
Rocking and rolling in Europe while reading Shotgun Jimmie's travel journal has never sounded so good.
.
.
Audio clip: Adobe Flash Player (version 9 or above) is required to play this audio clip. Download the latest version here. You also need to have JavaScript enabled in your browser.
---
Dog Day – "Eurozone"
In another dimension where music is celebrated for it's quality, this song is a number one hit. Seriously, one of the best choruses I have ever heard.
.
.
Audio clip: Adobe Flash Player (version 9 or above) is required to play this audio clip. Download the latest version here. You also need to have JavaScript enabled in your browser.
---
Marine Dreams – "Yet To See The Sun"
It should be expected that subtlety is underrated, but the skilled poetry that lays behind the careful summer feelings of Ian Kehoe's lyrics should not be dismissed.
.
Audio clip: Adobe Flash Player (version 9 or above) is required to play this audio clip. Download the latest version here. You also need to have JavaScript enabled in your browser.
---
Sandro Perri – "Changes"
For those looking for something that sounds new and old all at the same time, look no further. Perri is doing something that feels like optimistic progressive post-jazz soul rock, but way better.
.
Audio clip: Adobe Flash Player (version 9 or above) is required to play this audio clip. Download the latest version here. You also need to have JavaScript enabled in your browser.
---
.


Chris Hampton's Picks
Destroyer – "Bay Of Pigs"
"Bay of Pigs" is Bejar's magnum opus if he's written one.  Listeners are given the grand tour of his palace/space station/time machine.  The whole thing drips with the decadence and boozy grandiloquence that makes Destroyer the charming dandy we love.
.
Audio clip: Adobe Flash Player (version 9 or above) is required to play this audio clip. Download the latest version here. You also need to have JavaScript enabled in your browser.
---
Braids – "Lemonade"
Raphaelle Standell-Preston manages to be perfectly demure and dainty singing about sleeping around, while the track rallies around this finicky little guitar loop that bubbles up and washes over itself.
.
Audio clip: Adobe Flash Player (version 9 or above) is required to play this audio clip. Download the latest version here. You also need to have JavaScript enabled in your browser.
---
Colin Stetson – "Awake On Foreign Shores"
Lumbering and powerful, then frenzied and feverish, it is one of the few pieces I might call truly terrifying. NB: no overdubs, one take, and yes, that is all saxophone.
.
Audio clip: Adobe Flash Player (version 9 or above) is required to play this audio clip. Download the latest version here. You also need to have JavaScript enabled in your browser.
---
Bernice – "Dreamtime"
This sugary, minimal ditty is a late gem on Robin Dann's debut album "what was that."  Here we get a good snapshot of Robin's vocal prowess and a hint at brother Nico's tenure in tUnE-yArDs.
.
Audio clip: Adobe Flash Player (version 9 or above) is required to play this audio clip. Download the latest version here. You also need to have JavaScript enabled in your browser.
---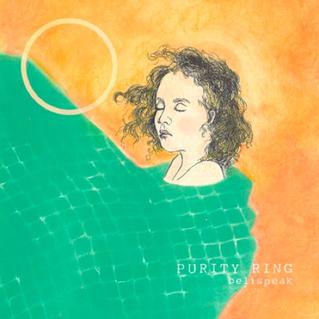 Purity Ring – "Loftcries"
"Future pop" doesn't sound like something you'd expect from Edmonton, but the warm, fuzzy synths, the dizzying bass, and the syrupy vocals here suggest Edmonton might just be the Mecca.
.
Audio clip: Adobe Flash Player (version 9 or above) is required to play this audio clip. Download the latest version here. You also need to have JavaScript enabled in your browser.
---
.


Steve Marck's Picks
Miracle Fortress – "Everything Works"
The anthem for those days when it feels like you've got a high score in the game of life.
.
.
Audio clip: Adobe Flash Player (version 9 or above) is required to play this audio clip. Download the latest version here. You also need to have JavaScript enabled in your browser.
---
 Extra Happy Ghost!!! – "So At One"
Subtlety has always been one of my favourite things. EHG!!! Have mastered the underlying buildup of slushy reverb beneath crystal clear beginnings.
.
.
Audio clip: Adobe Flash Player (version 9 or above) is required to play this audio clip. Download the latest version here. You also need to have JavaScript enabled in your browser.
---
TV Freaks – "I Can't Win"
The anthem for those days when it feels like you'd be better off punching asphalt until your hands are bloodied stumps of blood and bone.
.
.
Audio clip: Adobe Flash Player (version 9 or above) is required to play this audio clip. Download the latest version here. You also need to have JavaScript enabled in your browser.
---
Dinner Belles – "'Til the Dawn"
For anyone who's felt anything with all their heart, and then had that feeling unceremoniously ripped from its cockles.
.
.
Audio clip: Adobe Flash Player (version 9 or above) is required to play this audio clip. Download the latest version here. You also need to have JavaScript enabled in your browser.
---
Devon Sproule – "Now's the Time"
A double whammy: Catchy motivational get-up-and-mosey-on rhythms followed by a heartfelt, well-imbued swell of labyrinthine lyrics.
.
.
Audio clip: Adobe Flash Player (version 9 or above) is required to play this audio clip. Download the latest version here. You also need to have JavaScript enabled in your browser.
---
.


Amber Goodwyn's Picks
Yamantaka / Sonic Titan – "Reverse Crystal // Murder of a Spider"
I recently watched Tarkovsky's Solaris (1972) and I think it would be deeply fun and fitting to cut a music video for this song using the footage from that slow-unfolding psychodrama sci-fi flick. Much emphasis would be given to the roiling alien ocean that covers the surface of Solaris itself.
.
Audio clip: Adobe Flash Player (version 9 or above) is required to play this audio clip. Download the latest version here. You also need to have JavaScript enabled in your browser.
---
The Luyas – "Tiny Head"
Been looking everywhere for a quote about a 70's folkie whose name escapes me, anyhow, the gist of it was this: that when the musician sang, he kept it understated, and the writer explained that that was because singing at all was moving enough, no need to gild the lily, as it were. In the case of Tiny Head, the lily is an indefinably coloured crystalline thing and Jessie's voice glints off of each surface with precision and gentle care.
Audio clip: Adobe Flash Player (version 9 or above) is required to play this audio clip. Download the latest version here. You also need to have JavaScript enabled in your browser.
---
Sick Friend – "Millionth Night"
The guitar riff that dominates this tune is like catgut dried to suture the wounds left by a severed relationship, which makes it make sense as the last song on their gorgeous, heartbroken album, The Draft Dodger.
.
Audio clip: Adobe Flash Player (version 9 or above) is required to play this audio clip. Download the latest version here. You also need to have JavaScript enabled in your browser.
---
Mozart's Sister – "Don't Leave It To Me"
One of three pop gems from her debut EP, this tune is the perfect soundtrack for dressing up to go out and get messy with your girlfriends, choosing clothes from the floor and then drunkenly marching back over them with a cute boy in the early morning hours.
.
Audio clip: Adobe Flash Player (version 9 or above) is required to play this audio clip. Download the latest version here. You also need to have JavaScript enabled in your browser.
---
Cousins – "Speech"
A summertime haze seems to imbue this chilled out garage rock song from top to bottom, sorta like how dark rum can delicious-up leftover cake if you soak it for long enough. Yum.
.
Audio clip: Adobe Flash Player (version 9 or above) is required to play this audio clip. Download the latest version here. You also need to have JavaScript enabled in your browser.